Operation, Care & Maintenance Manual
Download Manual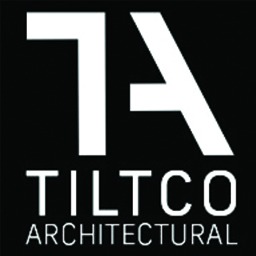 Tiltco 5/10 Warranty
Download Warranty
For your peace of mind, all of our products come with a warranty. This means that we guarantee our products from the date of installation.
Recommendations
We recommend regular cleaning and maintenance to ensure Tiltco products retain their superior appearance and function for years to come. Tiltco products located in urban or industrial areas, or near the coast, need more maintenance attention.
Window cleaning
Regular window cleaning helps prevent the need for window repair. When cleaning, thoroughly dust and clean from frames and sashes inside and out. Use a broom, vacuum, or dry towel. Wash frames and the window sill inside and out with a clean damp cloth.
How to clean your windows/doors properly:
Make sure to clean the frame surfaces by vacuuming the dirt and track areas before washing with a mixture of mild dish soap and water.
Clean tracks and drain caps using a small soft bottlebrush to clear openings.
Check weather-stripping and hardware.
Clean the glass with proper cleaning agents, such as soapy water. Rinse with water and wipe dry using a dry cloth.
What NOT to do when cleaning your windows/doors:
Don't use a razor blade, knife or any sharp object to clean or scrape windows/doors.
Don't use oil-based products.
Don't use a high-pressure spray when rinsing your window/door surface.
Harsh alkaline or chemical products (such as ammonia).
Strong acids.
Hypochlorites (such as bleach).
Oxidizing agents
Nitro-acetone solvents.
Keep in mind, maintaining and cleaning your windows, will keep them longer lasting and more efficient.
Important Notes
Avoid cleaning aluminium window surfaces when they are exposed to direct heat or sunlight. Anodized or painted aluminium that comes into contact with building materials such as wet cement or mortar may be damaged.
Cleaning Drainage Holes
Use a vacuum cleaner or other non-intrusive tool to remove all dust, dirt or foreign matter from the drainage holes at the base of the windows.
Hardware and Gaskets
Inspect and clean all hardware and gaskets regularly. It is especially important to keep all moving parts well lubricated and free of obstructions and to keep gaskets clean and supple.
During an inspection, be sure to repair or replace any worn or damaged parts, and contact a professional if you notice any abnormal or excessive wear.
Make sure that all moving parts and locks are adequately lubricated. As well as protecting and extending the life of these parts, the lubricant ensures the continued silent operation of your Tiltco solution.
Clean the gaskets with a damp cloth at least twice a year.
Hardware Adjustments and Replacements
If for any reason during the life of the product, the hardware has to be adjusted or replaced, contact a qualified window specialist in order to evaluate and fix the problem.
DISCLAIMER: A Tiltco warranty is void in cases where a Tiltco product is damaged through neglect, through the use of inappropriate maintenance products or tools, or through maintenance by unqualified persons.
For more information and maintenance and servicing your product email service@tiltco.com